What is an Amazon Buy Box, and how can you be eligible for it? How do you win it?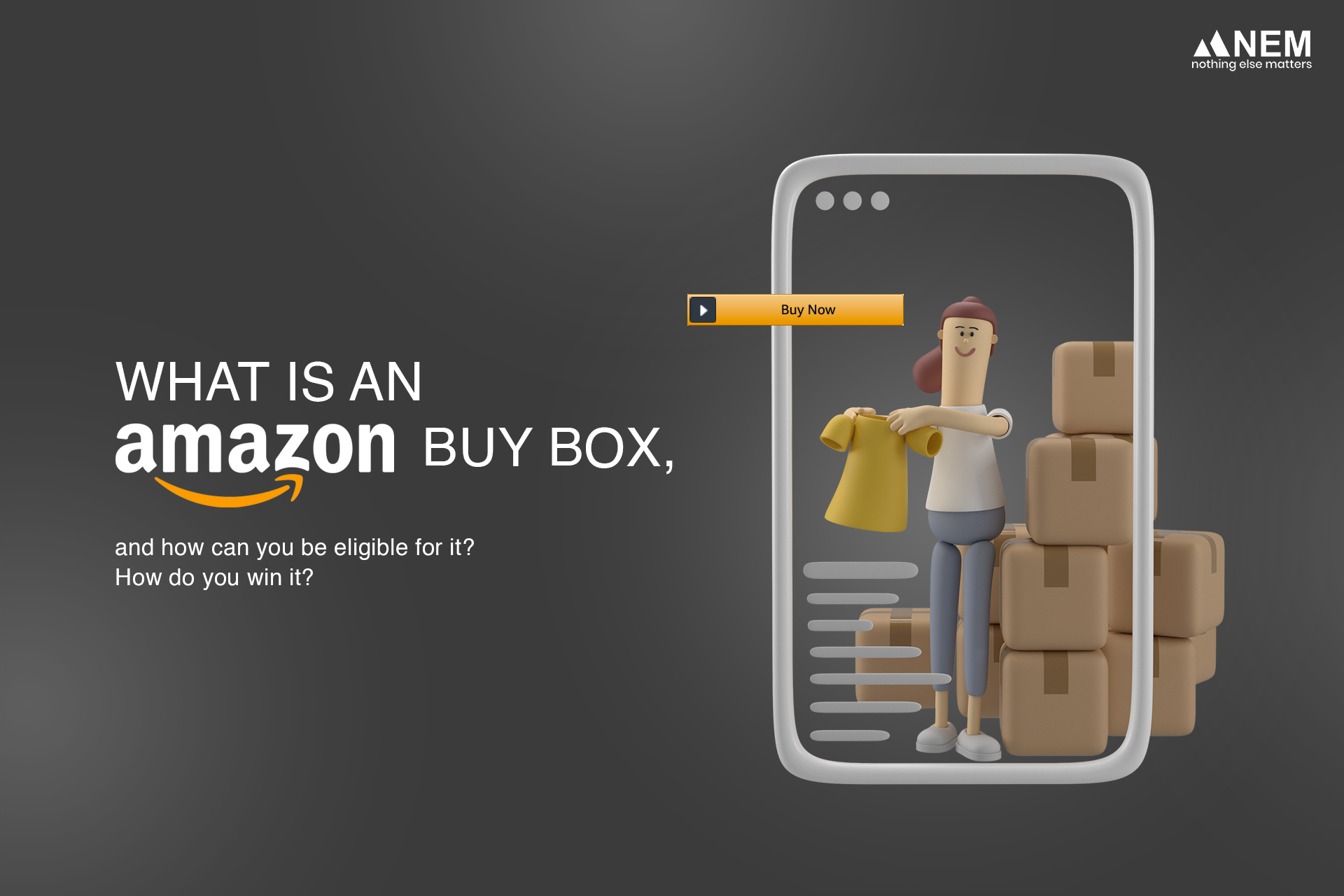 Ever lost your buy box? Here's how you get it back! 
But first, What is an Amazon Buy Box?
On the right side of the Amazon product description page, there is a white box called the "Buy Box", where shoppers may add things to their basket in order to make a purchase. 
Because it is the most noticeable feature on the Amazon product page, it may have a significant impact on sales. Not every seller qualifies for the 'Buy Box' .
Why is it crucial? 
The Buy Box is a highly coveted spot on Amazon, where over 83% of sales are made. As more people make purchases from their mobile devices, the Buy Box becomes more coveted. 
In mobile, the Buy Box is more important, that's because, unlike on a desktop or laptop, on mobile sites Buy Box comes directly under the product image.
There can be intense competition if there are several high-ranked sellers for a given product since they will alternate in the Buy Box. There are specific requirements for winning the Buy Box, and not all sellers are eligible. A seller must keep up their competitive advantage even if they have the Buy Box.
How can you be qualified for it?
The Buy Box is only available to sellers who comply with specific requirements established by Amazon.
1. Order Defect Rate (ODR) – estimated by customer comments, A-to-Z Guarantee claims, and chargebacks.
2. Seller Metrics – Based on the seller's performance metrics.
3. Customer experience – is determined by a number of factors, including shipping alternatives, price that is competitive, participation in FBA, and delivery speed.
4. Seller Seniority Experience – The duration and frequency of a seller's use of the Amazon platform is referred to as seller seniority and experience.
5. Pro Merchant Status – refers to the seller's level of expertise as an Amazon merchant.
The best approach to becoming Buy Box-eligible is to succeed in the several qualifying categories.
Nothing Else Matters is a trusted Amazon partner, which means, we can surpass all these obstacles for you in a flash!
How to improve seller performance? 
A. Correct Listing: The seller must carefully choose the titles, descriptions, and categories for each item, as well as the appropriate item conditions to prevent customer confusion.
B. Accurate Shipment: Shipping merchandise in compliance with fulfilment guidelines is essential to guarantee that customers receive the correct item.
C. Prompt Shipment: Timely delivery is crucial for good ratings and Buy Box eligibility. Sellers must ship orders promptly and fulfil all anticipated delivery dates, especially during holidays. They must confirm shipment to prevent customer complaints and order cancellations and maintain regular contact with buyers.
D. Consumer Interaction and Communication: Establishing customer trust and confidence is crucial for sellers. Constant communication with customers is one of the best ways to achieve this.
Selling certain products through Amazon's Fulfillment by Amazon (FBA) program can speed up the process for new sellers who want to become eligible for the Buy Box. Even selling a small number of popular items on Amazon at a competitive price can give sellers access to Buy Box Eligible status, even for products that aren't fulfilled by Amazon.
If a seller believes they have met all of the requirements for Buy Box Eligible status but have not yet received it, they can contact Amazon seller support directly and request an evaluation.
Key Factors to Win the Buy Box on Amazon
Amazon employs a complex algorithm for the Buy Box to determine the best value for customers. The algorithm varies depending on the product and category, resulting in a range of vendors winning for various items and categories.
If you have nearly perfect performance metrics for the following parameters, you can price your product higher while still maintaining your position:
To improve your chances of obtaining the desired spot, it is essential to focus on each of the following aspects:
1. Fulfillment Method: Sellers who use Amazon's in-house fulfilment services (FBA or SFP) have an edge over those who use FBM (Fulfilment by Merchant) when all other factors are equal.
2. Landed Price: The total price at which the item is offered for sale on Amazon. The seller will need to lower their pricing to win the Buy Box position if their performance indicators are worse than those of other vendors. However, if their metrics are strong, they may be able to increase their pricing and still succeed.
3. Shipping Time: Sellers who ship orders promptly and meet expected delivery dates are more likely to win the Buy Box.
4. Availability: Products that are available for immediate fulfilment are preferred by Amazon's algorithm over back-ordered products. It is important for sellers to avoid backorders to increase their chances of winning the Buy Box.
5. Order Defect Rate (ODR): ODR is calculated based on customer feedback, A-to-Z Guarantee claims, and chargebacks. Maintaining a low ODR is essential to win the Buy Box.
6. Valid Tracking Rate: The proportion of deliveries that include complete tracking information is known as the Valid Tracking Rate. A higher Valid Tracking Rate improves the seller's chances of winning the Buy Box.
7. Late Shipment Rate: Orders shipped after the anticipated dispatch date make up the late shipment rate.
8. On-Time Delivery: This is the proportion of deliveries that were made on schedule.
9. Feedback Score: How favourably others have assessed you over time, particularly recently, matters.
10. Customer Response Time: How fast do you answer inquiries from customers? Your chances of winning may suffer if you take too much time.
11. Feedback Count: The number of customers who have left feedback for you. Generally, more feedback is better.
12. Inventory Depth and Sales Volume: Consistently having enough inventory to fulfil orders is important. Large fluctuations in inventory can negatively affect your chances of winning the Buy Box.
13. Cancellation and Refund Rate: Frequent cancellations or refunds can negatively impact your seller performance.
A simple Buy Box on Amazon can be tricky to obtain. Our team of experts are continuously learning and growing through all things Amazon. So when you are with us, you can be sure, we are taking care of your business. 
That's why, if you #NeedALift for your brand, you should think of us!